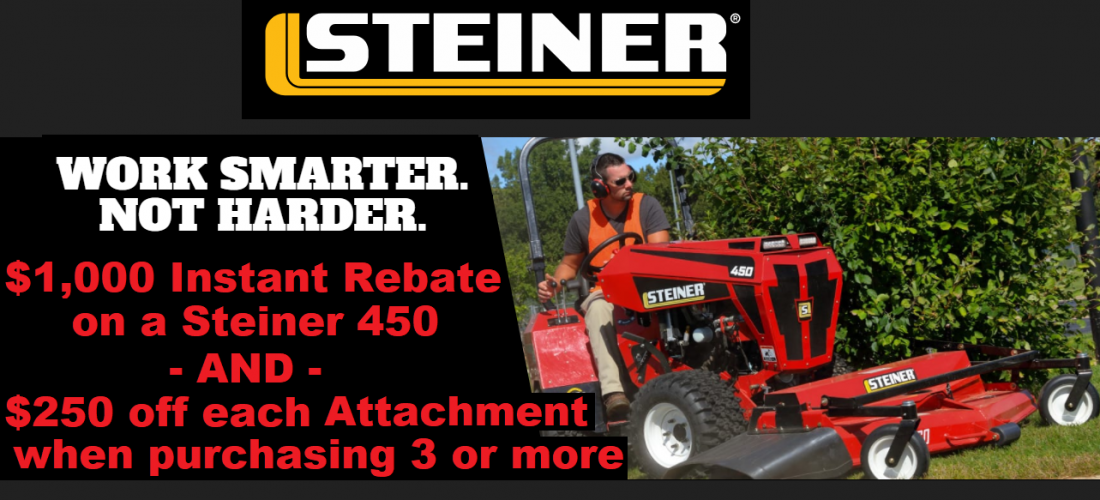 Customers can take advantage of a Steiner Tractor $1,000 End User Rebate when purchasing a NEW Steiner tractor.
Also purchase a minimum of three new Steiner Tractor Attachments and get a $250 Instant End User Rebate for each attachment.
Example 3 attachments is $750 instant rebate, 4 attachments would be $1000, etc..
Program runs from September 1st to October 31st 2021.
September 1, 2021
By:Jim's Equipment
Category:News
no comments